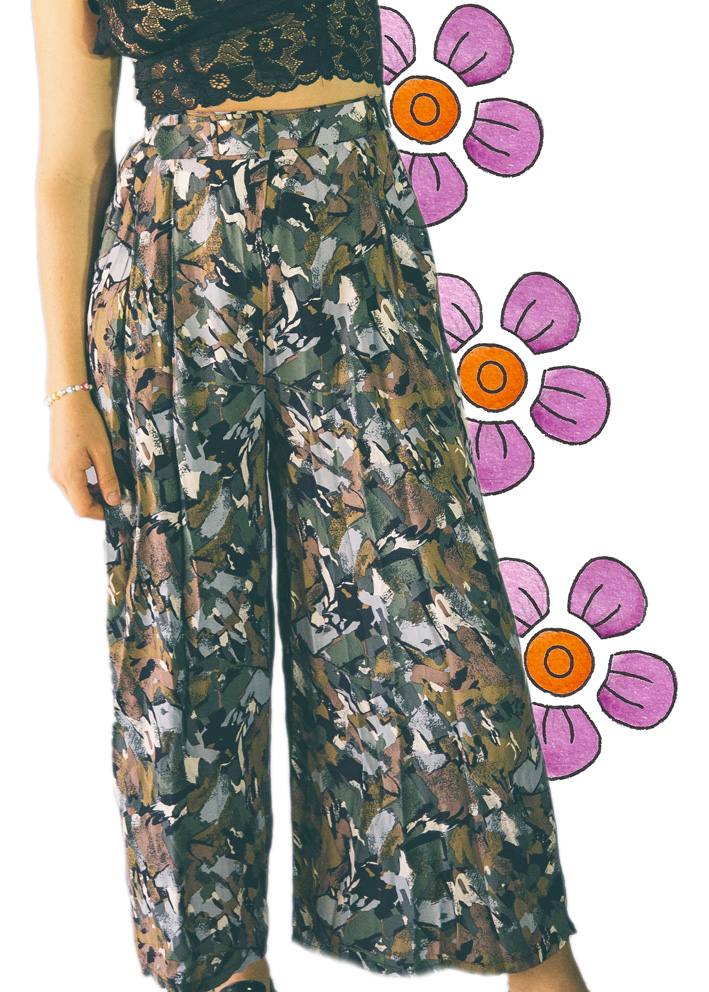 Marble Motif Culottes
AS SEEN IN THE 50s
It seems this season culottes are the new skinny jeans- and an even better excuse to add a subtle hit of colour into your trans-seasonal wardrobe. The pants are midi length, flaring out the entire length and detail is found in the built in belt across the waist with a buckle at the front. Subtle pleats are found along the top, giving a unique silhouette and flattering look.
Size and Fit
Vintage estimate: size 10.
Material
Vintage estaimate: 100% cotton.
Styling Inspiration
Worn either with a silk cami tucked into the top (think lace trims and spaghetti straps) or As Seen In Hatrik, a lace bralette and cropped top. With culottes, the trick is all about finding the perfect top to pair it with, as the bell cut pants can often mean a larger silhouette and more fabric to deal with- balance this shape with a tighter option for the top.