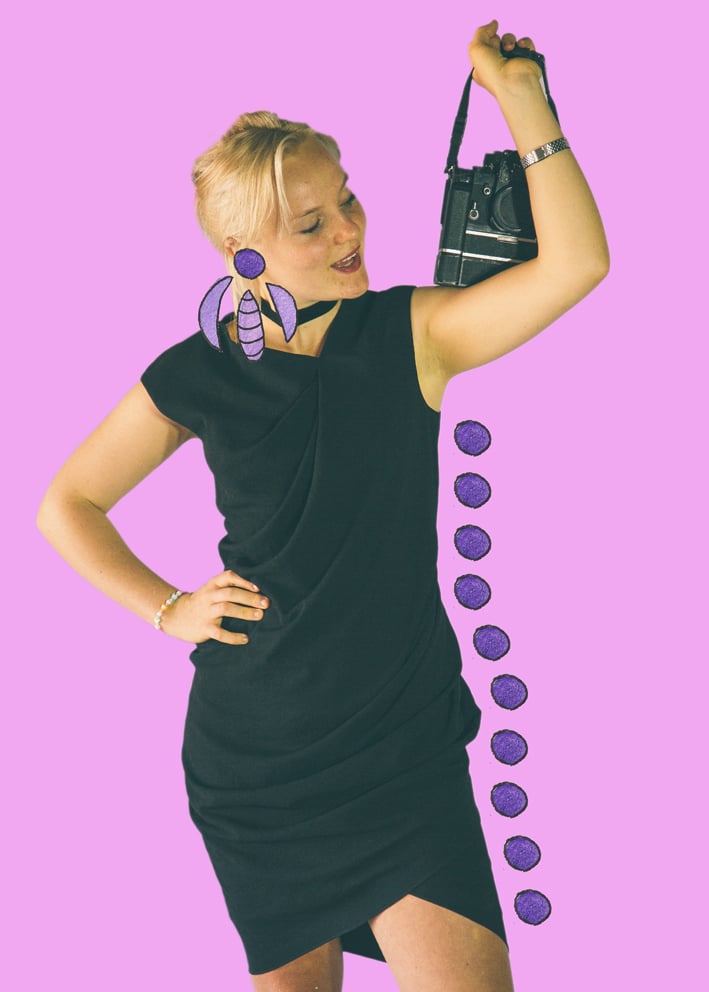 Helmut Lang Black Dress
AS SEEN IN THE 90s
As I've said to you before, Lang is queen when it comes to tailoring and classic monochrome. This dress features a flattering ruche at the waist, with an edgier asymmetrical neckline. The dress is balanced with a slight V across the legs, revealing the perfect amount for all occasions.
Size and Fit
Size M
Material
100% Polyester, Dry clean only.
Styling Inspiration
#werkwerkwerkwerkwerk -the thought running through my head when it comes to this piece, yet a close up look reveals endless styling opportunities, with a pair of contrast coloured stilettos and black chocker for a night out. You decide.